Tennis news today: Since his comeback in March, Dominic Thiem has yet to win a match. Thiem has eliminated in the first round of the Geneva Open by Marco Ceccinato. Andy Murray and Gael Monfils have both withdrawn from the forthcoming French Open. At the same time, Rafael Nadal is preparing for Roland Garros and will arrive in Paris on May 18. Angelique Kerber, the former World No. 1, ended her six-match losing streak in the first round of the Strasbourg Open by defeating Diane Parry. The WTA has announced a new schedule that includes information on tournaments following the US Open.
Here's an overview of the day's topic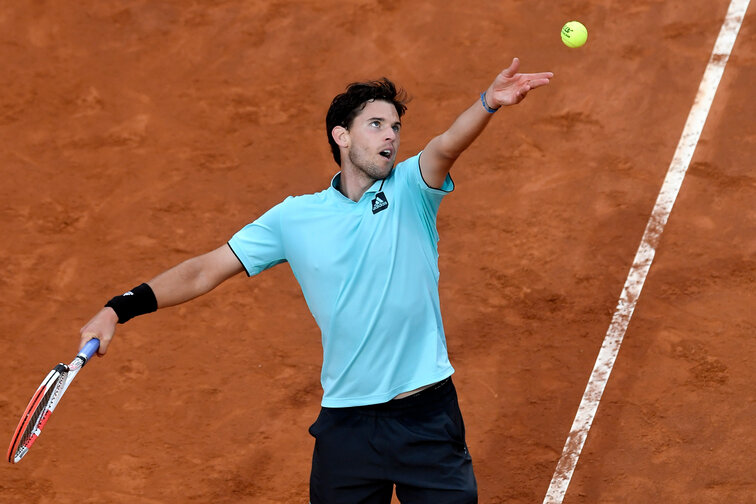 Dominic Thiem at 2022 Geneva Open
Dominic Thiem, the 2020 US Open champion, was defeated 6-3, 6-4 by Marco Ceccinato in the first round of the Geneva Open. Thiem has now exited every tournament in the first round. He's also competed since his return to the tour in March. The Austrian has only managed to win one set in his six losses. Thiem will enter the French Open with a 0-6 record on clay.
Gael Monfils and Andy Murray withdraw from French Open 2022
The former World No. 1, Andy Murray, had initially chosen to forgo the entire clay season. However, he returned to competition at the Madrid Open. He advanced to the third round, where he faced his old adversary Novak Djokovic. In addition, the highly anticipated match-up have canceled due to Brit's illness. Murray has also decided to skip the French Open and compete in the grass season. This year, Gael Monfils was forced to withdraw from the French Open. Since the Monte Carlo Masters, he's been suffering from an injury that will require surgery. It will be the same before returning to the tour.
Tennis news today: Monfils wrote on Twitter:
"Hi everybody, I regret to inform you that I will be unable to compete in the Open Parc de Lyon and the French Open the following week. Since Monte-Carlo, I've been bothered by a calcaneal spur in my right heel, which hinders me from moving correctly on the court."
"Before returning to competitive play, I've opted to have a little treat this week to address the problem. When I have more information, I will keep you posted on my progress," he added.
Monfils is also expecting his first child with his wife Elina Svitolina in October. So it's not all doom and gloom for him.
Angelique Kerber wins at Strasbourg Open
A three-time Grand Slam champion, Angelique Kerber, has had a difficult few months. She also suffered a six-match losing run. She finally got her first victory in March. At the Strasbourg Open, she defeated Diane Parry 6-3, 6-4 in the Indian Wells Open. Kerber's first victory on clay this season will strengthen her confidence. In the second round, she'll face Aliaksandra Sasnovich.
Rafael Nadal resumes training in Paris
Tennis news today: Denis Shapovalov terminated Rafael Nadal's Italian Open campaign in the third round last week. The Spaniard's foot injury has flared up again, which is alarming. He was spotted training at his academy and appeared to be in better form. He also revealed that he would arrive in Paris for the French Open on Wednesday.
Read more at OKBET: Phoenix Suns 'intense' with Booker, Dallas calm ahead of NBA game 7
Image Credit: www.tennisnet.com
For more sports news updates, visit us at OKBET.